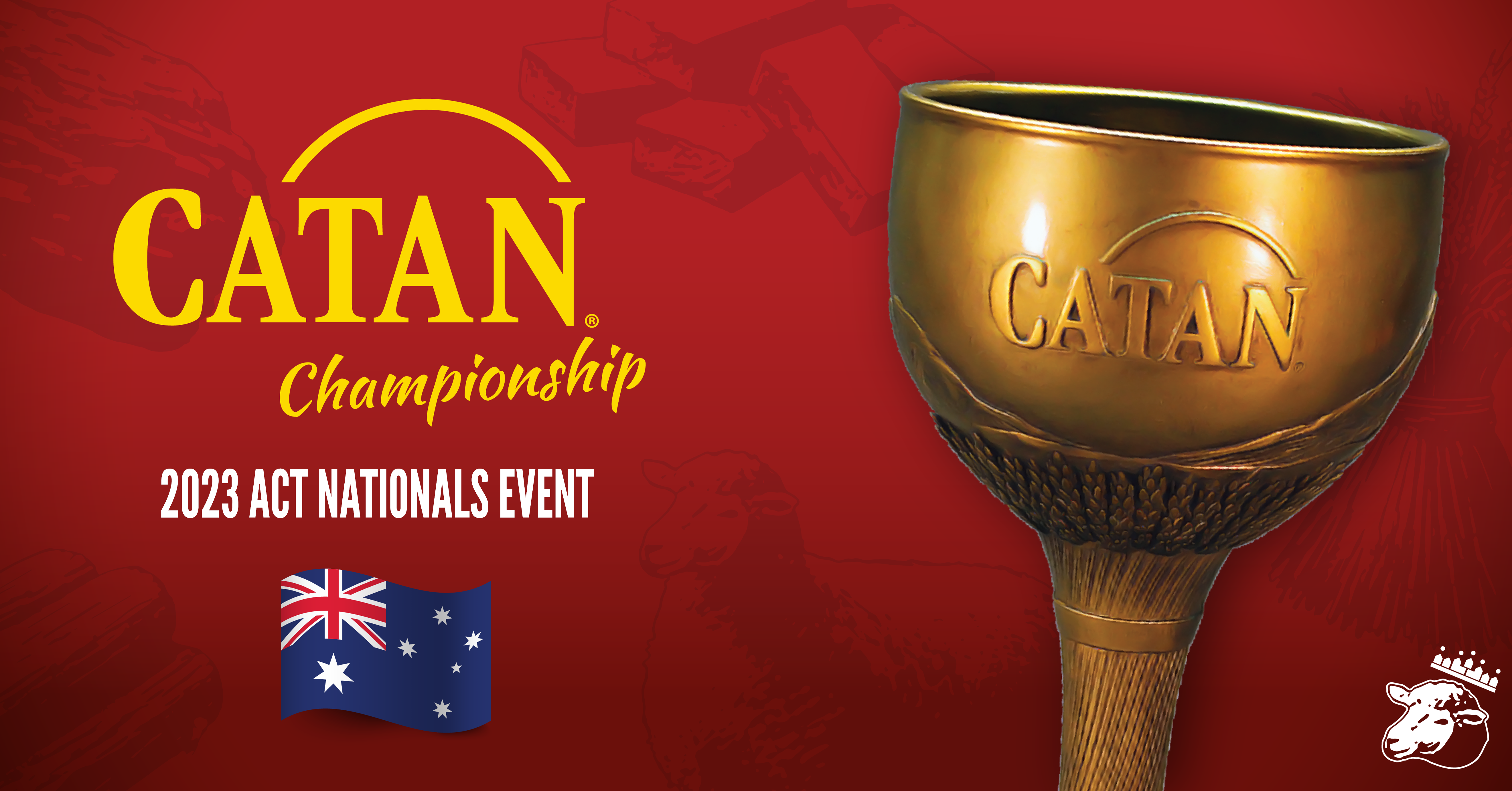 ---
2023 Australian CATAN Championship
19 August 2023
Four rounds of competition at the Eastlake Football Club in the ACT commencing at 1030 will result in 12 players joining the four state champions in the final 16 players. Final prizing has yet to be determined, stay tuned for more information. Note Under 18's can play in the event but are not eligible for the first place prize.
Tickets for 2023 Australian CATAN Championship
Hosted by Eastlake Football Club (3 Oxley Street, Griffith)
Do I have to play in a state qualifier first?
No, everyone is welcome to participate in the Australian Championship tournaments. Winners from state events receive free entry to the Australian Championship and automatic seeding in the top 16 for their games.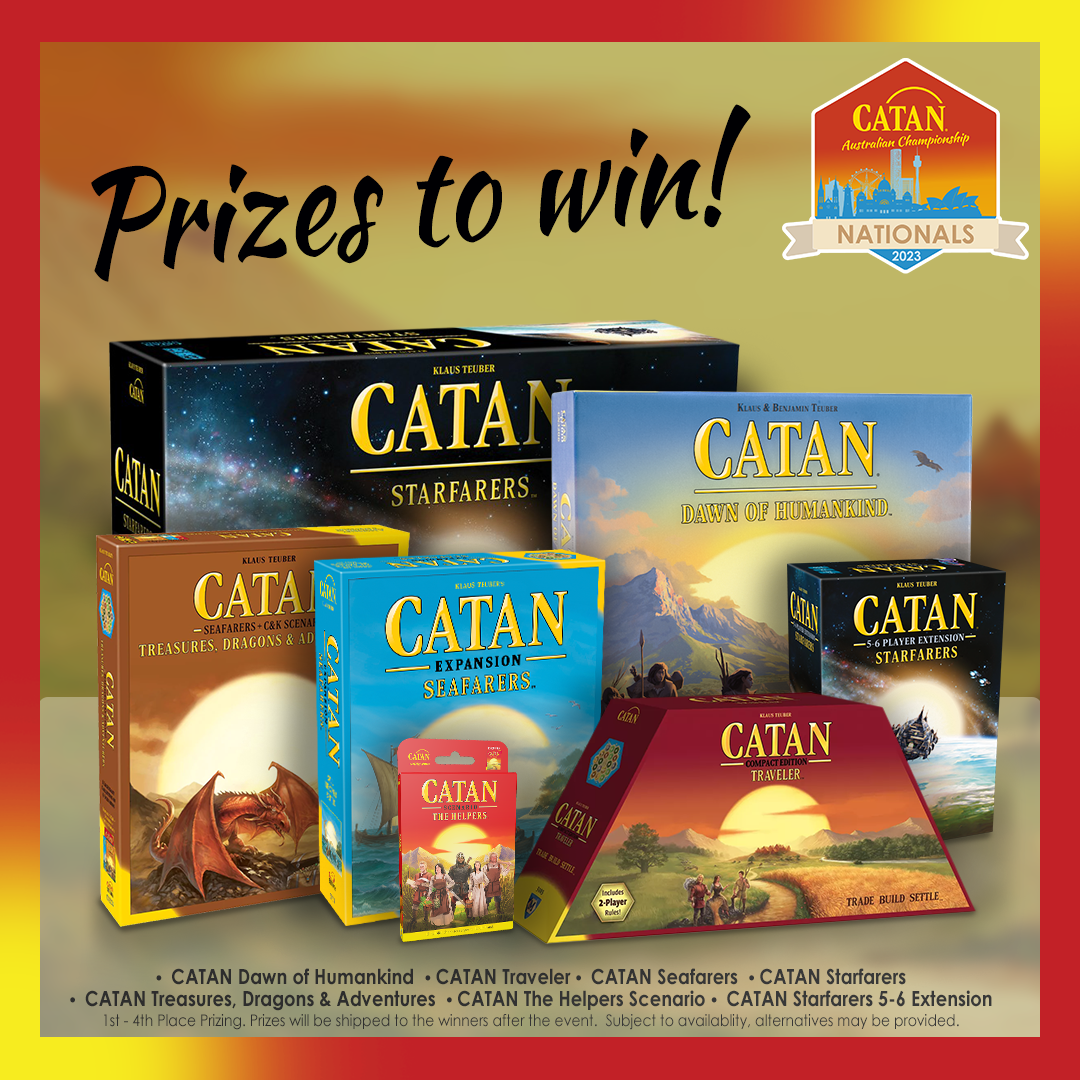 2023 Venue
The 2023 Australian CATAN Championship will be held at Eastlake Football Club, 3 Oxley Street, Griffith 2603.
Please see the map below.
Prizes
Listed below are the 2023 Australian Championship prizes.
First

Travel to World's 2024
($1500 from VR, Meals + Accomodation from CATAN)
Catan Starfarers
Enamel CATAN Pin
Catan Traveller Edition

Second

Catan Starfarers
Catan Starfarers 5-6 Player Extension
Enamel CATAN Pin

Third

Catan Seafarers 5th Edition
Catan Treasures, Dragons & Adventurers
Enamel CATAN Pin

Fourth

CATAN Dawn of Humankind
CATAN The Helpers
Enamel CATAN Pin

Door Prizes

CATAN Dice Game x3
CATAN The Helpers x3
CATAnimals x3
Catan Hexatower x3
Logiquest Catan Logic Puzzle x3